Clean up spills and crumbs right away.

Don't leave dirty dishes in the sink overnight.

Don't leave pet food out overnight.

Keep food in tightly sealed containers.

Limit eating to the kitchen and dining areas.

Keep kitchen clean and grease-free.
ELIMINATE WATER SOURCES
Fix clogged drains and leaky faucets immediately.

Clear leaves out of clogged gutters.

Eliminate standing water in the yard.

Empty water trays under plants.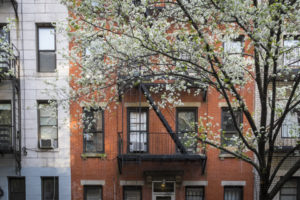 ELIMINATE SHELTER AND ACCESS TO YOUR HOME OR BUSINESS
Don't keep woodpile next to home or business.

Trim tree limbs so they are no closer than 2 feet from the side of home or business.

Caulk holes between pipes and walls and electrical lines and walls.

Place door sweeps under doors, including basement and garage doors, and use screen doors.

Use window screens where possible.

Reduce outside lighting by using lights only when necessary.

If possible replace outdoor lighting with yellow bulbs or angle all lights away from the home or business and entry ways.

Rake all mulch piles away from the foundation of your home or business.
If you have a question or need additional information, please give us a Call or Text at 610-622-7070. We want to EARN your business! Consultation is FREE!
We look forward to hearing from you.